Innovative Ticket Stands
Innovation is the key element at Dalebrook. We have created FLEX; an ingenious range of ticket stands and one ticket disk.
Flex innovation falls on the ability to create a dynamic single-piece moulding. An evolutionary design process has led to a range of ticket stands that partner Dalebrook display items in both retail and hospitality environments.
The choice of three heights (50mm, 80mm, and 120mm) creates options of displaying in front or behind bowls and dishes.
Nylon was the chosen material to give durability and flexibility, able to withstand daily use without showing signs of degradation.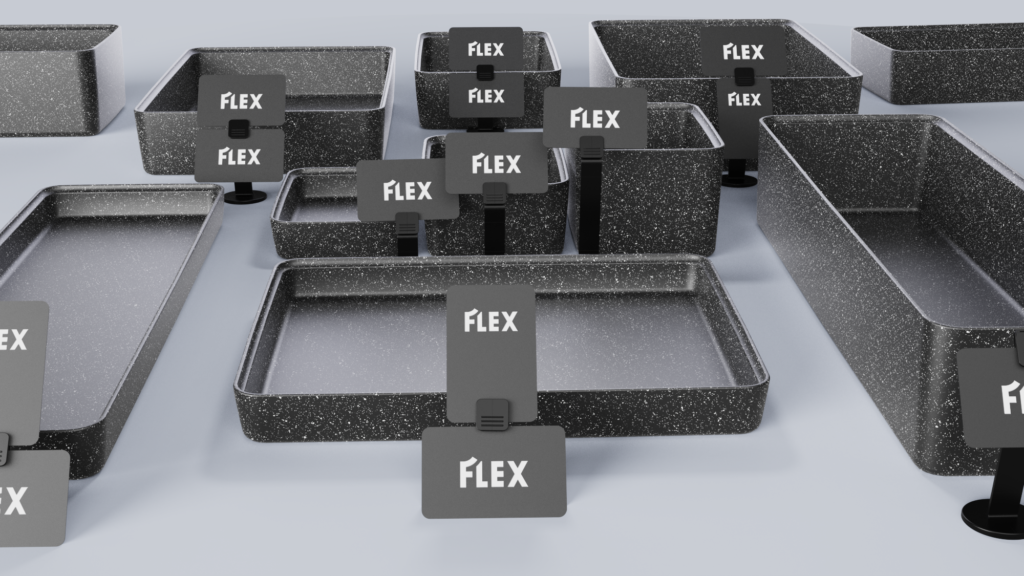 The Stands
The rounded base has a counterweight design to withstand the slightest movement.
Dual clip to ensure maximum flexibility and allow two tickets to be displayed. This is a very practical feature to manage your display counter. The unique clip pinches the tickets in diverse ways allowing multiple ticketing options.
Compatible with digital tickets and our full range of white, black, and blank tickets.
The Disk
Elegant, the disk will enhance any display and improve clarity in your refrigerated unit to highlight your products. Extra bonus? It rests flat on the surface.
Designed and Manufactured in the UK
For further information please call 01376510101 or email sales@dalebrook.com