As the world leaders of melamine food display solutions we are launching an exciting, beautiful new brochure to showcase nine brand new dinnerware collections.
At Dalebrook, we understand that for restaurants and chefs, it's not only about the food on offer, but how it is presented! Beautiful, stylish tableware creates the finishing touch for stunning and memorable food presentation, which can make a huge impact on a customers dining experience.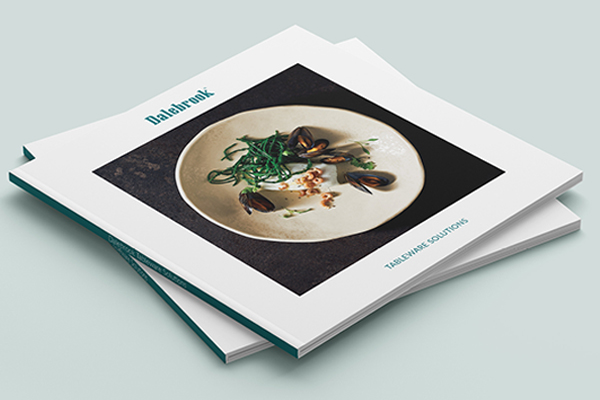 Importantly it has been scientifically proven that melamine is far superior to standard ceramics. The study conducted by Lucideon  shows the benefits of melamine over ceramic tableware included melamine being 4 times stronger and more durable, meaning fewer breakages and scratches.
Melamine has also been scientifically proven to harbour less bacteria than its ceramic counterpart. The results of the study prove that melamine tableware offers superiority over ceramics on all levels, which is no surprise given that we make designs with professionals in mind. Forward-thinking hotels, restaurants, retailers and caterers around the world are creating stunning displays using our unique designs.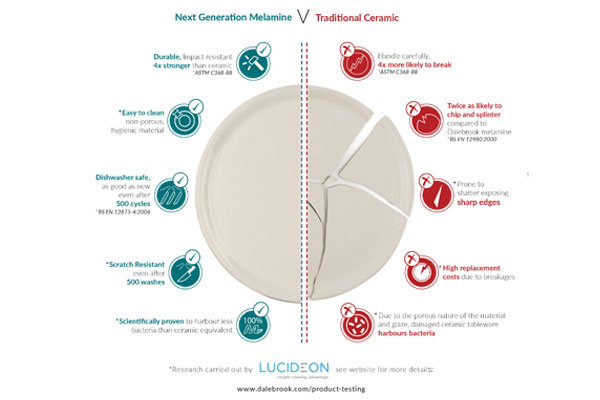 Martin Chudleigh, Dalebrook Marketing Director said "Dalebrook's dinnerware brochure launches 9 new stunning, modern collections, they are perfect for restaurant owners and caterers who are looking for beautiful designs for their culinary creations".
Our dinnerware ranges are now available to order, if you would like more information contact us on:
+44 (0) 1376 510101 or email us at sales@dalebrook.com