"Get a Taste for Tableware"
We were excited to have chef Steve Walpole in our studio kitchen recently to work with our new dinnerware ranges and use them to showcase his restaurant quality food. He made several delicious starters, mains courses and desserts, including venison, octopus and panna cotta. The results and presentation of the dishes he produced were stunning as you can see below.
Steve was impressed with the design, quality and finishes of the pieces and the benefits they offer.
"This should be the new way forward for chefs. Dalebrook's dinnerware designs are great, they are lightweight, durable and are less likely to get damaged or smashed."
Melamine allows chefs to get the quality and style they desire but with the advantages of premium durable melamine. Chip, crack and scratch resistant, our tableware will stand up to the tests of being used in the busy service environments familiar to chefs. They can be used in the dishwasher and are less noisy within service than traditional porcelain, perfect for use in any chef's kitchen!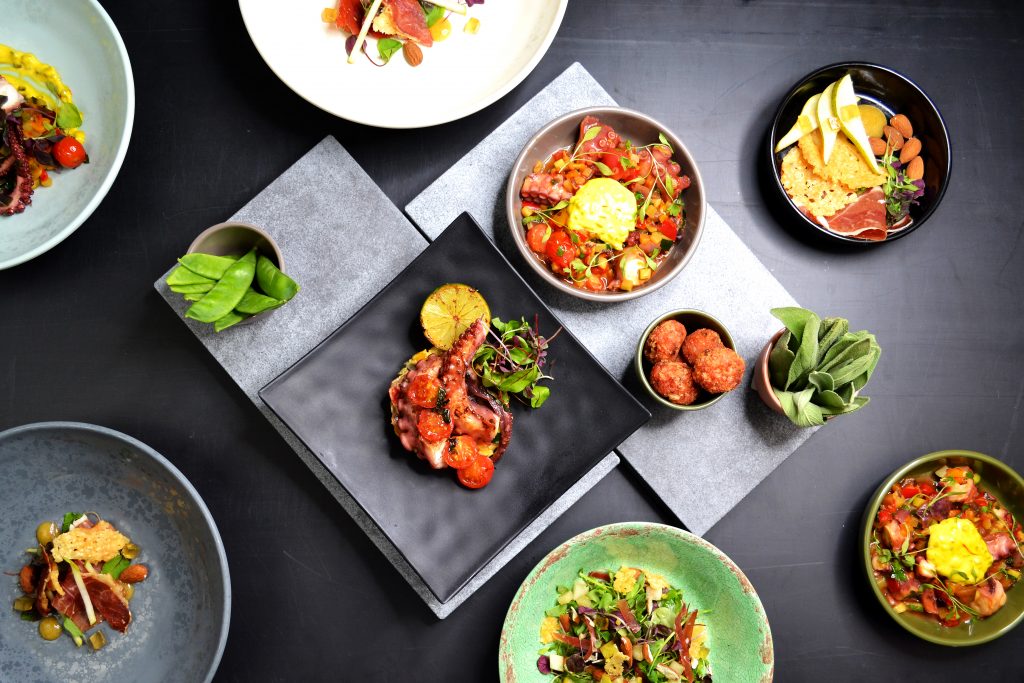 "From a business perspective, they are cheaper and have a longer lifespan, but most of all if you want to change with the trends, or want something new, they are a lot cheaper and easier to replace. Any hospitality professional looking at the benefits above would be mad to not do a business case for using Dalebrook." – Steve Walpole Director/freelance and consultant chef at Steve Walpole Ltd
All of the products featured are available to order now. We also have several new dinnerware ranges arriving in the near future which can be seen in our 2019 Collection brochure, available on 11/09/18.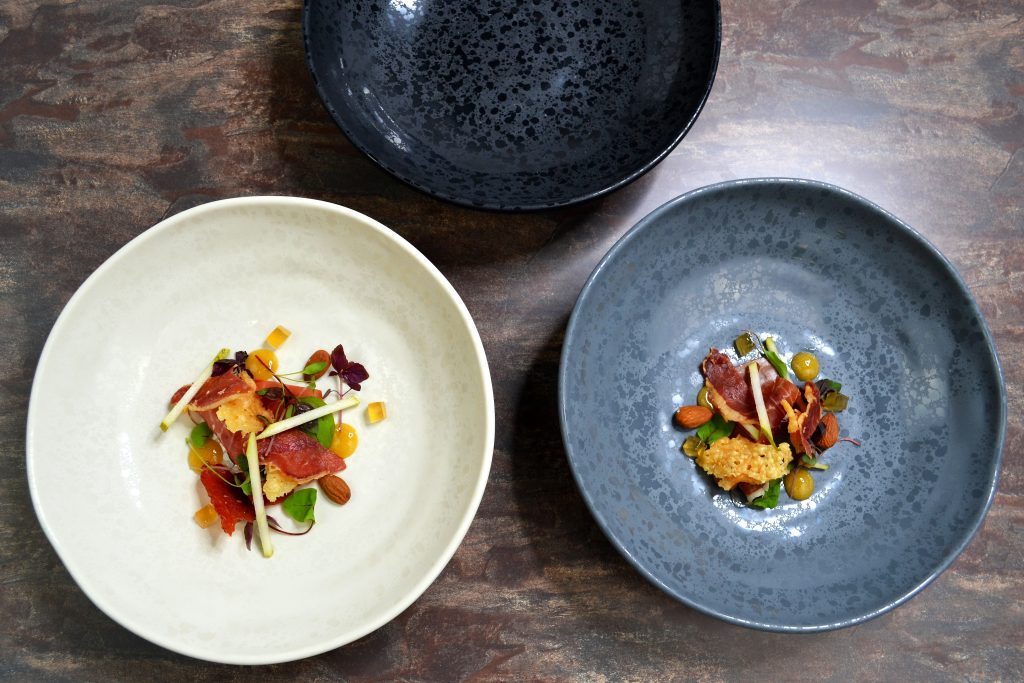 Products featured by Steve include Dalebrook's new Mineral and Pigment ranges as well as firm favourites such as Ripple, Versa and Casablanca.
Mineral offers the look of handmade ceramic stoneware and has a matt finish with attractive light-catching glossy particles. It is available in five finishes; black, aqua, indigo, parchment and agate grey, and feature a 1.3L bowl, small plate and large plate.
Pigment, features a square plate, available in two sizes, a 700ml oval bowl, a 380ml bowl and a 1.2L bowl, available in black. The range also includes a new 4L bowl in black, aqua, indigo, parchment and agate grey.
All of the products featured are available to order today.
If you are interested and would like more information,
contact us on: +44 (0) 1376 510101 or email us at sales@dalebrook.com