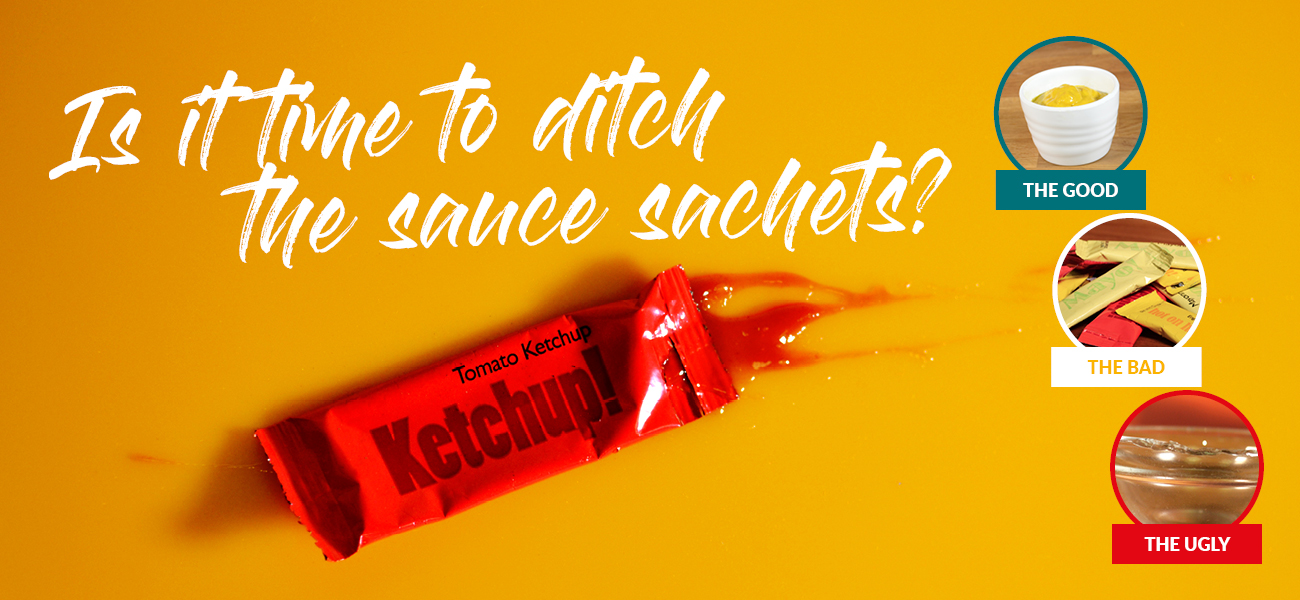 Environmentally aware consumers are more than ever making harsher choices about where they are deciding to enjoy a meal out in order to have the smallest effect on the earth possible. With the realisation of single use plastic circulating in our oceans; are the popular, easy-use sachets adding to this problem, are they something we could possibly live without?

The little sachets for sauces, preserves and butter are quickly found in our favourite eateries from small casual dining restaurants to enormous hotel resorts including everywhere in-between. This all adds up to a lot of irresponsible waste unnecessarily hitting landfill, which could be avoided with a simple change.

A single use plastic item is exactly as described; an item made from plastic that is thrown away or in some cases recycled where possible after one use (think straws, plastic water bottles, coffee cups, stirrers etc)

Buying in bulk, often makes the sachets cheap to purchase which is why they are still so popular. However, there are lots of alternative, cost-effective and reusable solutions available on the market which can rapidly reduce that dreaded landfill waste that damages the environment so recklessly. With the huge emphasis to ban plastic straws, could this be a logical next step for your business and have a positive impact on the environment?

Dalebrook have already created many reusable sauce and condiment dishes which are durable and easily outperform Glass and Ceramic equivalents. Upgrading your condiments with Dalebrook will not only save you money, but it will reduce cost and time in replenishing damaged or broken pots. The reliable Dalebrook solutions are already in successful use in hotels and restaurants and we have flexible solutions to work for any food business.

So, to help your businesses environment, here is a rundown of what we are seeing in the market and ways to improve:
The Good

Not all plastics are bad as sometimes portrayed, especially if you are going to reuse time and time again. You can see for yourself our virtually unbreakable polycarbonate condiment pot as just one example, this will outlast any ceramic or glass equivalent and has been designed to be used repeatedly throughout the years of your business. You are also taking away any risk and danger associated with ceramic and glass alternatives making it safer for children and easier for adults. Furthermore, even though our products are not actually glass, you still get the illusion of glass whist outperforming on their safety and durability issues, most people even find it hard to believe they aren't plastic until they pick up the product and examine closer. If you don't want a glass look, we have many ramekins and pots made from food safe durable Melamine in our assortment also, making us confident there is a solution ready and waiting for you.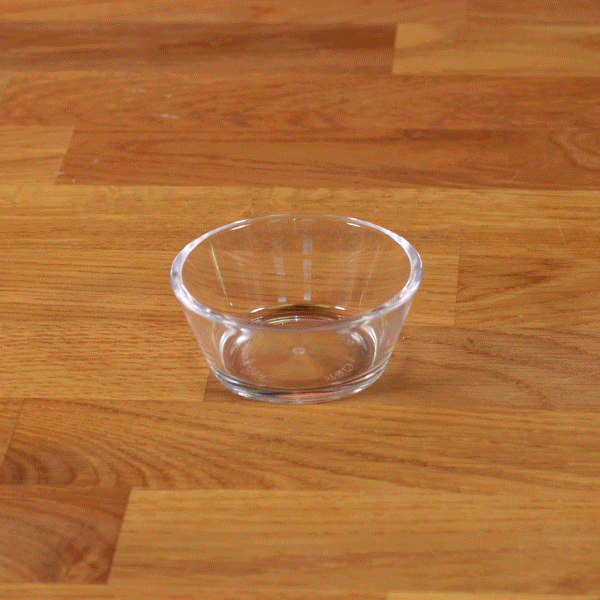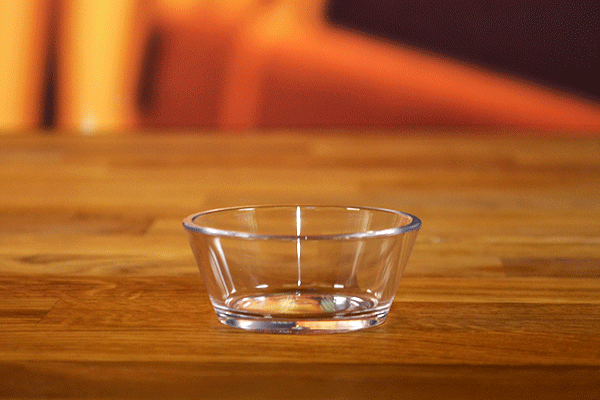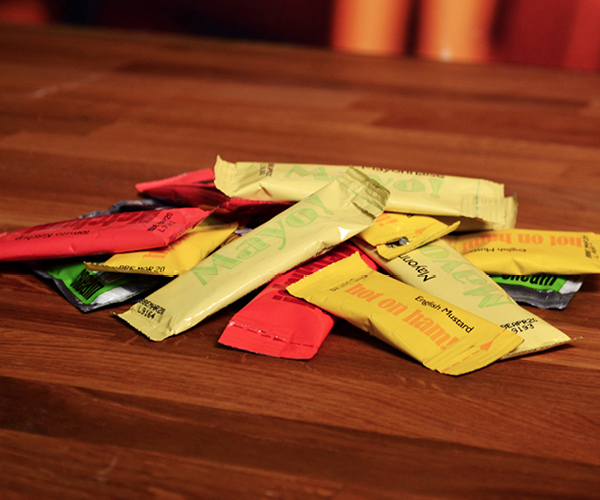 The Bad

The famous plastic sachets, commonly serving condiments, preserves and butter are all designed for convenience and quick-use, all ending up in landfill. How many sachets are you using or even given? How confident are you that the glass jam pot gets to the recycling depot or does it end up in landfill? How often do you get every drop out of the bottom of that sometimes-tricky plastic sachet?

As it can't be cleaned and is much too small to be sorted at a recycling depot, I can confidently tell you it will end up in landfill after reaching its full potential in less than 5 seconds at the table. Why would you not upgrade to a reusable condiment pot that will be hardwearing and durable and can be used for days, months, even years, not just a few seconds. We must stop and think about the environmental impact millions of sachets a day are causing.
The Ugly

Ceramic, enamel and glass condiment pots are easily identified during service as they are commonly chipped or cracked after a few weeks service.

A common question by many consumers is if you are served your food on a chipped or cracked bowl, dish or ramekin, is it still food safe? And the simple answer is no it isn't! Any professional food operator will know that chipped and cracked plates are frowned upon by any food inspection authority; furthermore, chipped and cracked tableware is not 'Rustic' as sometimes advertised, its 'dangerous'.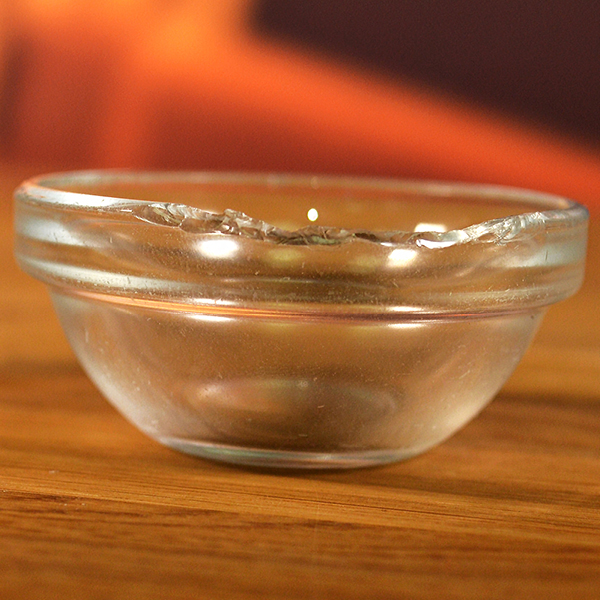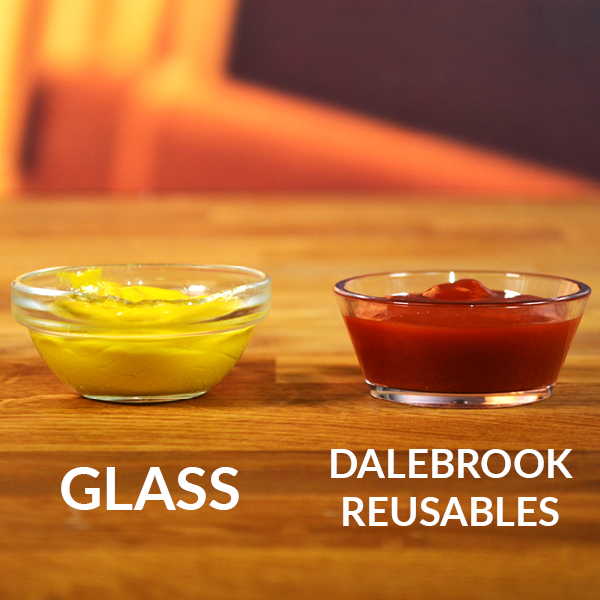 When did the dish chip? Where did it happen? Is the missing shard of razor-sharp glass/ceramic still in the food you are about to eat?

The reality is its simply impractical to use Glass/Ceramic or Enamel sauce pots in a high-volume and paced professional environment where it can be so easily broken or smashed. In fact, that is another reason you are being served with a sachet in the first place due to the ceramics short lived and unhelpful aid to the meal!

Martin Chudleigh – Dalebrook's Marketing Director comments:
"I was recently on an all-inclusive holiday in Cape Verde, happily enjoying the classic 5 star buffet and I was impressed to see they had actively taken steps to reduce their environmental impact when providing food to over 2,500 guests, 3 times a day, 7 days a week. The preserves, sauces and butter were presented in large dressing pots and dishes. Next to each buffet station was a set of glass ramekins which we could decant exactly the portion of condiment we needed and take back to the table – no single use plastic here! What made it more eye opening was the fact that this developing third world country was even taking precautions for the environment leading to the big question of why can't the established millionaire franchises do the same? The only issue was, that in an average pile of 50 glass posts, 10-15 were chipped and in some cases dangerous to handle! The glass solution was just not up to the job, in fact on one occasion a young girl was helping herself to some jam for her morning toast and accidently knocked the stack of glass pots which ended up in a cascade of about 50 pots smashing onto the floor and sharp fragments going in all directions in the middle of a very busy service and lots of food! The worst thing for the hoards of hungry hotel guests wearing flipflops to be amongst. As you can imagine it was an absolute nightmare for the girl and even more so for the front of house team trying to keep the calm and quickly clean up!"


There has never been a better time to upgrade to reliable, proven practical solutions, purely dedicated to the professional, safe experience and at the same time reducing your impact on the environment and demonstrating you are taking the issue of single use plastics seriously.

Dalebrook have been working in the food industry for over 70 years and actually were the pioneer of food safe highly durable solutions bringing melamine to the professional caterers back in the late 1970's! Who would you trust more to give you the best for your business?

Find out more at www.dalebrook.com or contact our product specialists about how working with Dalebrook will help sustain your profit and the environment.
Dalebrook, our products do not cost the Earth, they improve it.