Extending your creative table design with a venture into Rustica can be rewarding — but it can also be unexpectedly challenging.
Many businesses believe that by simply bringing together various pieces of tableware that include wood or washed-out colours instantly creates a unique, authentic, rustic look, despite the fact that the pieces of tableware chosen do not match their current front of house design — and we all know how important that is. Fortunately, the answer to this problem is simple: Find good looking products that match your table design.
Makes sense, right?
By finding a collection of well designed, well manufactured products that are available in multiple colours, you will not have a problem filling out the rest of your establishment in style.
The Ripple Collection, designed and manufactured by Dalebrook Supplies, has been created with a sleek, rustic aesthetic, in five different colours which are sure to fit into any setting. Bringing together the beautiful look and feel of terracotta or ceramic, and the powerful durability of melamine, these products are sure to complete every tableware collection.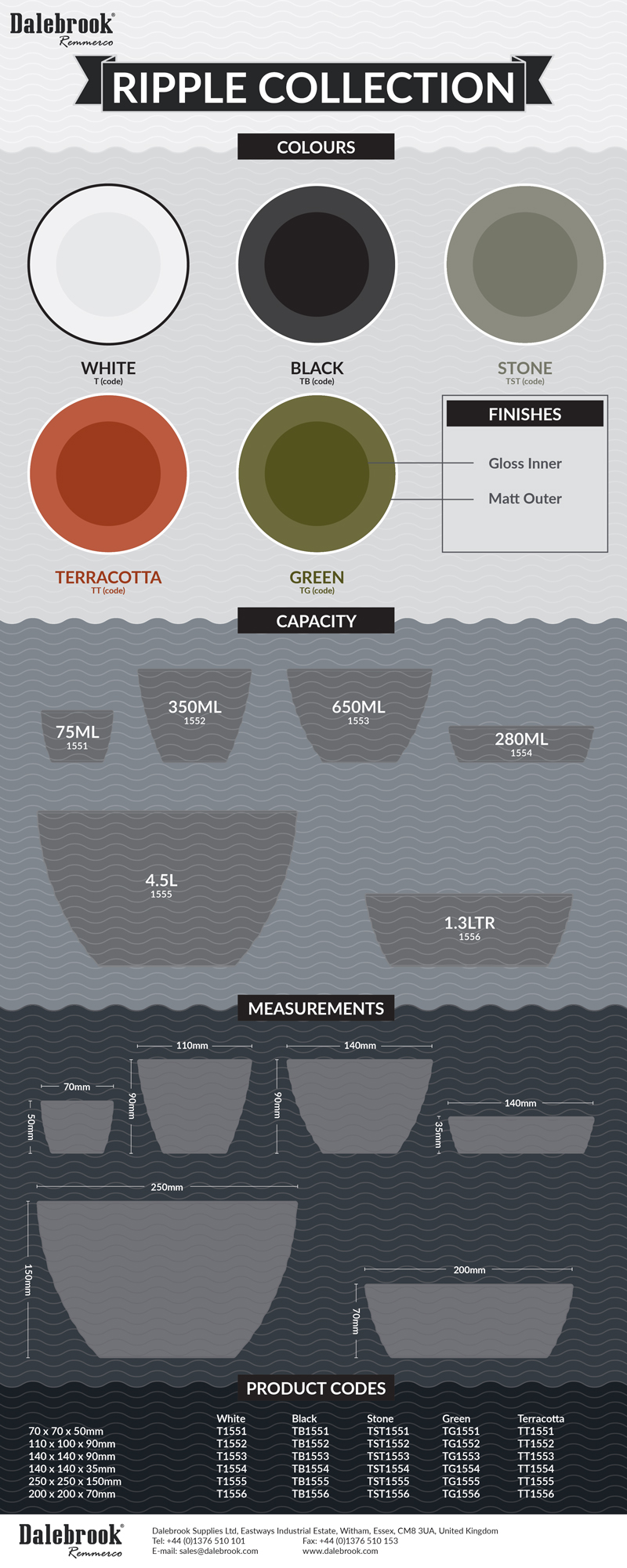 Click Here to download a handy .PDF Version of this Infographic